⚠️WARNINGS AND CAUTIONS⚠️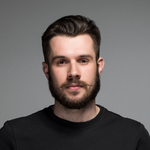 Updated by Ryan
EXPOSURE TO ULTRAVIOLET (UVC) LIGHT OR OZONE IS HARMFUL TO PEOPLE, ANIMALS AND PLANTS. FAILURE TO FOLLOW THESE INSTRUCTIONS MAY RESULT IN TEMPORARY OR PERMANENT HARM.

Do not operate Uvlizer in the presence of people, pets or plants.
Exposure may cause skin irritation similar to sun burn. Prolonged exposure may contribute to long-term health problems.
Do not look at Uvlizer while it is in operation.
Exposing your eyes to direct UV light may cause short-term or long-term damage to the eyes. You can start the device from outside of the room with the remote control.
Note that UVC light will not pass through glass, so looking at it through a window is safe.
Ensure that any children or pets in your home do not enter the room while Uvlizer is in operation.
Use caution because the light may be attractive to children or pets.
Remove plants and flowers from the room before operating Uvlizer.
If it is not possible to remove a plant from the room, cover it with a box or a plastic or cloth sheet.
Remove valuable artworks from the room before operating Uvlizer.
Both UVC and Ozone can slightly degrade the surface of some materials over time.
Allow at least 40 minutes after Uvlizer operation for Ozone to dissipate from the room.
Keep people, pets and plants out of the room during this period. Prolonged exposure to Ozone may cause respiratory irritation or aggravate existing respiratory conditions.